5th VUA YOUTH about smart developments and sustainability organized at SZIU, Gödöllő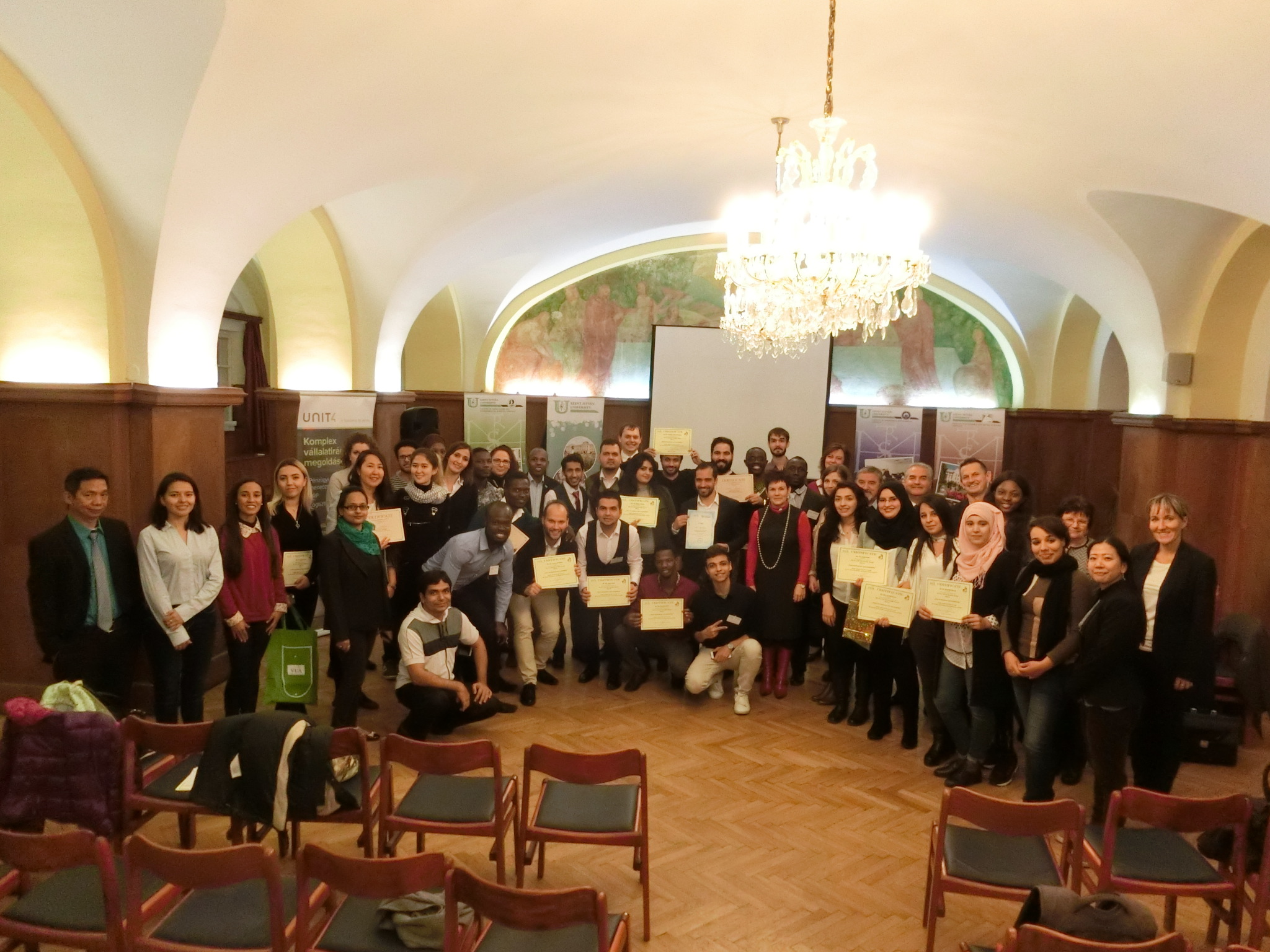 VUA YOUTH scientific student conference took place on 20 November 2018 on the premises of the Szent István University, Gödöllő, Hungary. The event was jointly organized by VUA and the University. This year 28 students presented their research work in 3 sessions related to the theme of the conference. The sessions were visited by 65 people. Thanks to active participation and contribution of VUA members from Ukraine, Russia, Slovakia and the host university, students from 17 countries (Algeria, Azerbaijan, Colombia, the Gambia, Ghana, Hungary, Kazakhstan, Mali, the Philippines, Serbia, Syria, Slovakia, Somalia, Tunisia, Turkey, Ukraine, Yemen) shared their research results with the members of the committees and the audience that created excellent environment to learn more about those countries and to deepen the professional cooperation.
Students received the VUA awards in 3 sessions:
BSc-MSc session
1st prize: Isatou Njai (the Gambia) and Nicolas Jatta (the Gambia)
2nd prize: Mykola Dereva (Ukraine)
3rd prize: Eyad Bazerbashi (Syria)
MSc-PhD session
1st prize: Malek Insaf (Algeria)
2nd prize: Julieth Paola Cubillos Tovar (the Philippines)
3rd prize: Bouteldja Meryem (Algeria)
PhD session
1st prize: Marwa Ben Abdallah (Tunisia)
2nd prize: Ayman Alshaabani (Syria)
3rd prize: Sólyomfi Hanna Andrea (Hungary)
VUA Presidency would like to thank the participants and the organizers for all their hard work!